To preserve the quality and integrity of Europa Village wines, we do not ship during extreme heat. We are constantly monitoring the weather in order to ship the wines during cooler weather in your state. For questions about an order, please email societe@europavillage.com.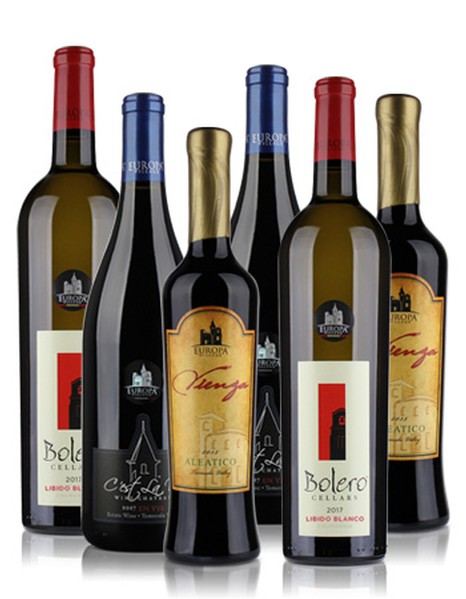 Summer Sipping Flight
Savor the season with our refreshing six-pack of wines representing Spain, Italy & France carefully selected for your summertime celebration!

With the tropically tinged refreshment of our Libido Blanco, we set the stage for a memorable day and push back
the persistent rays of the glowing sun.

We then transition to the smooth raspberry imbued richness of our En Vie, which calls out for a special cut of beef or chicken, lovingly marinated and grilled to perfection.

To close our festivities we move to the sweet embrace of our Aleatico, a decadent port-style dessert wine best-enjoyed fireside, late in the evening, with the most contemplative of companions.
Summer Sipping Flight 6-Bottle Pack:
Two bottles of 2017 Bolero Libido Blanco
Two bottles of 2013 Vienza Aleatico
Two bottles of 2017 C'est la Vie En Vie
*Cannot be combined with additional discounts.