Wine Clubs
It's more than just a club - It's a lifestyle!
Put relaxation and fun in your life as a member of our wine club. Enjoy great discounts on our handcrafted wines from our three winery selections. Pre-releases and special lots are exclusively available to you.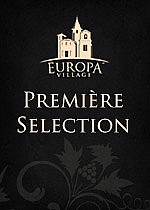 Première Selection
In addition to all the Société Member benefits, the Première Membership allows you exclusivity to purchase pre-released premium wines and small-lot wines and increases your discount to 25% off all wine and merchandise purchases (excluding consignment items).
When you upgrade to the Premiere Selection Membership, you will receive three selections from our Sommelier every other month - includes two bottles from our Passport Selection and one bottle from our Première Selection. We will process your credit card the day of the allocation date for approximately $57-$105 (based on the selection).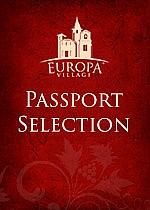 Passport Selection
Two selections from our Sommelier released every other month. Choose mixed, reds whites or sweets only. We will process your credit card the day of the allocation date for approximately $35-$55 (based on selection).
Every Membership Includes:
Complimentary Wine Tasting for yourself and one guest each time you visit.
Additional guests receive 20% off our regular tasting fee (excluding special events).

• 30% discount on cases of wine.
• 20% discount on bottles of wine.
• 20% discount on merchandise.
• 20% discount on accommodations at The INN at Europa Village.
• 10% discount on our special ticketed events.
• 10% discount on private functions (excluding weddings).
• 25% discount on re-orders of current Passport of Première Club selections.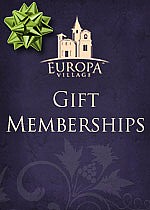 Gift Memberships
Spread the joy and enroll family and friends in a 4, 8, or 12 month Passport Selection membership. Includes all of the benefits of the Passport Selection plus a gift card to spend on yourself or use as an additional gift!
• 4 month membership includes 4 bottles and a $10 gift card
• 8 month membership includes 8 bottles and a $20 gift card
• 12 month membership includes 12 bottles and a $30 gift card
Le Fine Print: Sociéte Europa selections, plus applicable taxes and shipping, will be charged to the credit card on file with your membership information. Selection prices vary, depending on the wines selected. For any questions, please contact the Societe Europa Concierge at 1-888-383-8767.
---
Wine Club Terms: