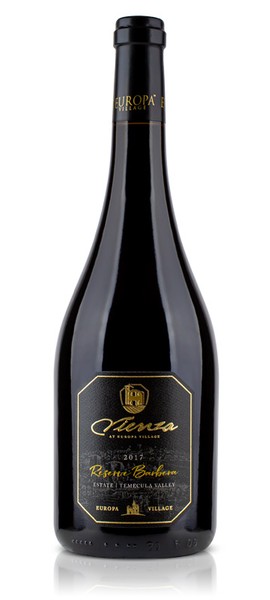 Barbera Reserve 2017
The old Fiat Panda stuttered to a halt on a small road bisecting two vineyards. The American tourist got out, raised the hood, and coughed as a cloud of smoky steam hissed out, "Next time I'll rent a car, not borrow Nana's." He looked around and saw a wizened old man picking up rocks and rearranging them at the base of a small vine. "Takes all kinds," the tourist thought as he rolled his eyes at the seeming futility of the effort and started walking around in search of a cell signal. The old man glanced back at the man and returned to his work, smiling to himself and thinking, "Takes all kinds."
Wine Specs
Appellation
Temecula Valley
Wine Profile
Tasting Notes
It bursts forth on the nose with a plush blue fruit note that evolves into a slight chalkiness, hinting at the struggle the vines endure to seek out nutrients in the sandy, rocky soils of our Estate vineyards. On the palate, the wine is sumptuous and long-lasting, with notes of cherry cola, cocoa, and a smoothly integrated yet persistent tannin.
Awards
Sunset International Wine Competition (Silver)
Winemaker Notes
Barbera is a grape that rewards patience and careful growing. For this special Reserve bottling, we chose to age the best barrels of our 2017 vintage longer than our standard selection. The result is mind-boggling in its complexity, power, and delicacy.
Food Pairing Notes
Always a good choice for steak tartare with parmesan or a rich mushroom stew.