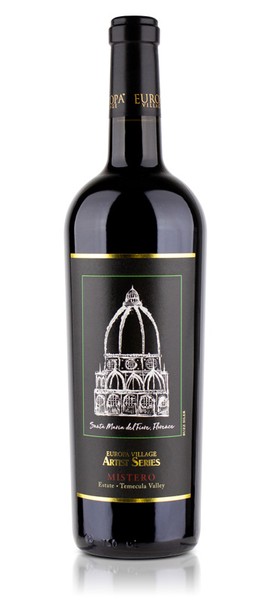 Wine Specs
Appellation
Temecula Valley
Mistero Artist Series
The small, sleek wooden boat idled through the narrow Venetian canals, carefully skirting the ancient masonry. Once it reached the main channel the young man at the helm pushed the throttles to their stops as craft rose on top of the water and shot forward. He clenched the wheel and pursed his lips in a tight grin as the needle steadily climbed...
Wine Profile
Tasting Notes
Mistero is a deliciously unique wine crafted to represent our vision of Italy's classic wines. The renowned Sangiovese, the lion's share of the blend, sets the stage with cigar box, strawberry, and cocoa, the Montepulciano injects balancing notes of cherry and rose petal with the Barbara dropping the curtain with a flourish of wet stone, blackberry, and bright acidity. Full-bodied and generously tannic with an eye-catching garnet color.
Food Pairing Notes
This is a great partner for eggplant parmigiana or gnocchi with brown butter and sage.
Other Notes
60% Sangiovese, 20% Montepulciano, 20% Barbera | Estate Wine