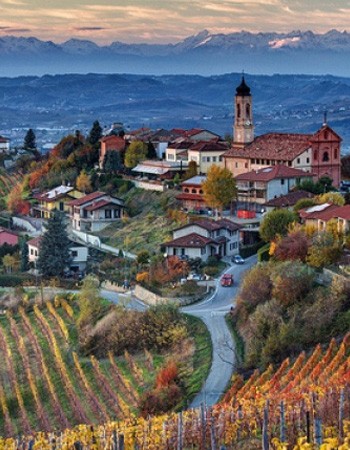 Meet the Winemakers of Piemonte, Italy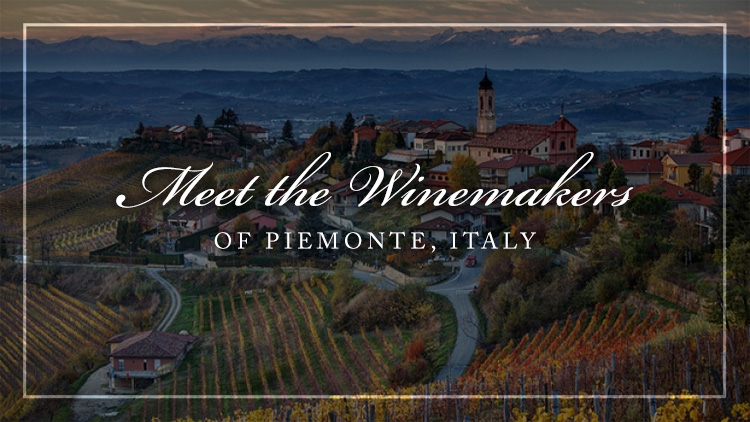 We invite you to experience a special evening exclusively for our Société Members with the Winemakers of Piemonte, Italia. These winemakers will share their passion for the varietals they grow, the wines they produce and the love of the countryside they cultivate. We also welcome Stefano Butto, Italian Wine Specialist as our translator for the evening. A special menu of gourmet food samplings has been prepared by Executive Chef Dean Thomas to pair with these exquisite imported wines.


Cascina Carlot, Cortese (Dry White)
Peperoni alle Acciughe (Roast Peppers with Anchovy, Oregano & Capers)


Cascina Tiole, Nebbiolo Rosé (Dry)
Uova Sode, olio di Tartufo (White Truffle Oil Stuffed Eggs)


Marinacci Barbaresco (Red Nebbiolo Grape)
Porrial Vino Barbaresco (Leeks in Barbaresco Wine) & Grissini


Cascina Tiole Barolo 2010 (Red Nebbiolo Grape)
Brasato al Barolo (Braised Beef in Barolo Wine)


Cascina Carlot Moscato d'Asti (White Sweet Semi-Sparkling)
Bonet (Molded Chocolate Pudding with Amaretti)
Vanilla Bean Panna Cotta with Raspberry & Gianduja

MASSIMO GRASSO
Massimo Grasso operates a winery located in the countryside village called "Perno," part of the Monforte d'Alba municipality, located geographically at the center of the Barolo townships.
The dominating grape sort is nebbiolo – a grape produced in Alba's 11 south west facing townships. It becomes Barolo after three years of aging in oak barrels.The winery has been in the family's possession since 1933, handed down from father to son. It has grown in size in the past 20 years due to the esteem Barolo wine has received all over the world.
Massimo took over the management of the winery in 2004 and has invested significantly both in vineyard cultivation and in the cellar with intent to create a product which fulfills the highest standards of quality and authenticity. For Massimo, Barolo is his passion!

MANUEL MARINACCI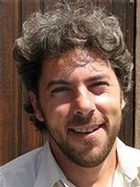 Manuel Marinacci studied at Alba's viticulture school and released his first vintage in 2004. He started from nothing in 2002 and doesn't have a family tradition behind him, but this doesn't stop Manuel from producing 30,000 bottles a year of high-quality wine that is rooted in the traditions of the region. He cultivates Nebbiolo, Dolcetto and Barbera. He planted most of his current vines in 2010, except for a plot of 1960's Dolcetto vines. His hands are rough and show the hard work in the vineyard. But his spirit shines and reveals a passion for his grapes and his wine.

CLAUDIO MO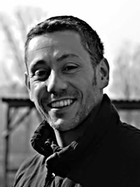 Claudio Mo: In the early 1900's in Coazzolo, a charming town situated between Monferrato and Langa, a family man, Mario Mo, founded, with his children, a small winery called: "LA CASCINA CARLOT." A century after, his grandson Claudio, continues to lead the "CASCINA CARLOT" with the same honesty and attachment to the land of his grandfather.
---
*No refunds after 7 days prior to the event due to food costs.
Assigned seating - if you have a large party or would like to sit with a group,
please email events@europavillage.com. For more information please call 951.506.1818.
Tuesday, February 20th | 6-8pm
Please sign in to your account to purchase tickets.