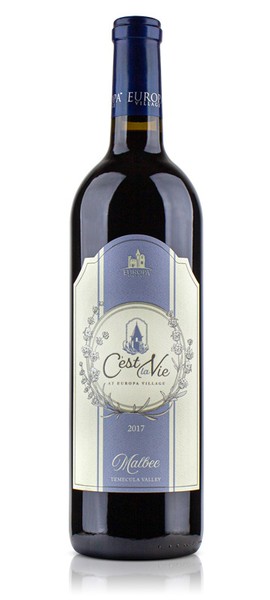 Malbec 2017
Scratching his head, the man stared at the strange row of vines on the edge of his vineyard. They were so much taller than the others but produced such a small crop. He tasted the sample from the lone barrel the vines were just barely able to fill. For once he had decided to keep their production separate this year, instead of blending everything as his family had done for generations. As the wine hit his palate his eyes widened. "This is something truly special," he thought as he scanned the vineyard, looking at which vines he should graft over…
Wine Specs
Appellation
Temecula Valley
Wine Profile
Tasting Notes
Loaded with gratifying aromas of strawberry jam, macadamia nut, raw brown sugar, and potpourri. On the palate, it stays true to its opaque color with dark blackberry, an extremely full-body, and bold tannin enhanced by a touch of eucalyptus.
Winemaker Notes
Grown in only small quantities as a blending grape in Bordeaux, Malbec has taken some time to gain the world stage. From humble beginnings as a single variety wine in the fairly obscure French region of Cahors, in the South West of the country, it is now well established in the New World. Tasting this one makes it clear why this grape is being brought to the far-flung corners of the globe.
Food Pairing Notes
A cellar candidate to be sure, and a wine that will sit proudly alongside the very best cut of prime rib.