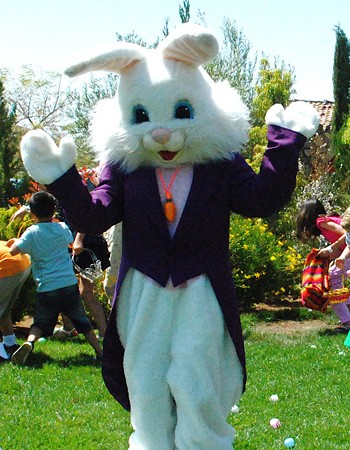 Easter Sunday Lunch & Egg Hunt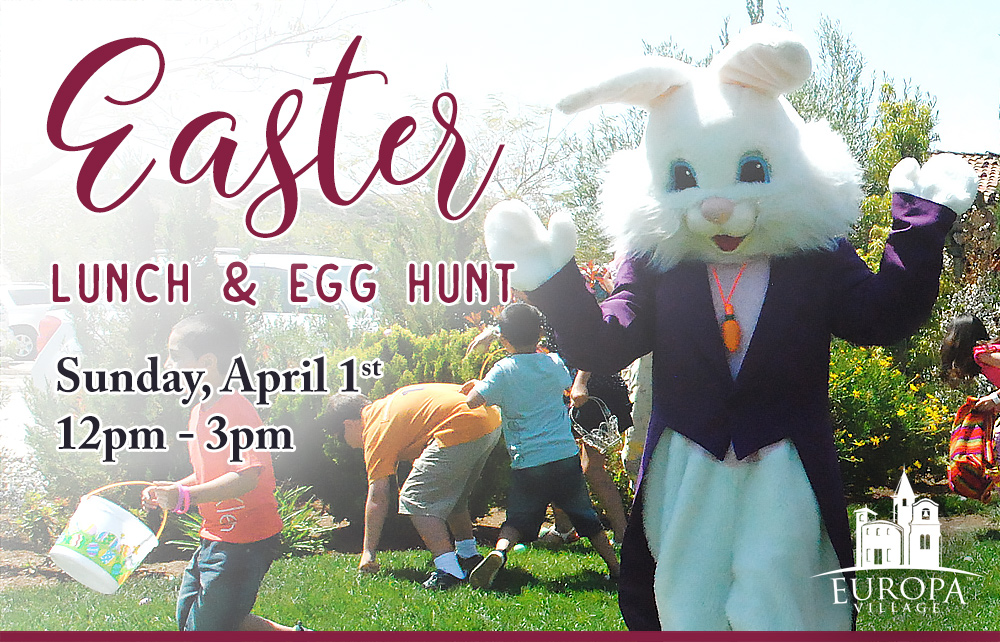 Join us Easter Sunday for a delicious Lunch by Chef Dean,
Egg Hunt with the Easter Bunny, Face Painting,
a kids Jolly Jumper and live music by Jimmy Patton!
Menu
Caesar Salad & Pecan Brittle Crunch
Ciabatta Crostini

Chicken Breast & Shrimp Francaise
Parsnip Purée
"Intense" Carrots, Peas & Slow Roasted Tomato

Pudding "Chômeur"
Spoon Crème & Strawberries
Kid's Menu
Chicken Strips
Chef's Mac & Cheese
Tickets include one glass of wine.
Tickets: $54.99 / Société Members: $49.49
Children Tickets (Under 10): $17 / Société Members: $15.30
---
*No refunds after 7 days prior to the event due to food costs.
Assigned seating - if you have a large party or would like to sit with a group,
please email events@europavillage.com. For more information please call 951.506.1818.
Sunday, April 1st | 12pm - 3pm
Login to receive your Société discount